Complete Ethical Hacking Course Beginner to Advanced - Black Radiator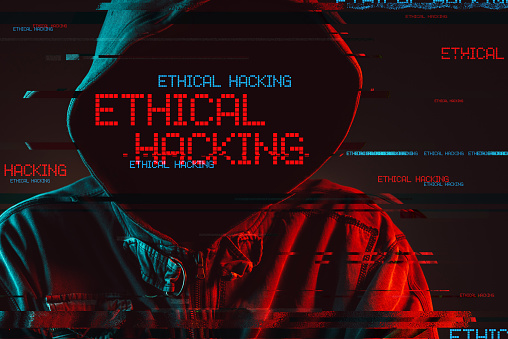 Course Overview:
'Every website is a potential target'
Two common myths in e-commerce society are that their website possesses no hack value and that if they disconnect their personal network (or system) from the outside world, they are safe.
Think twice before you ignore hackers...

With the technological advances, hacking is no longer restricted to only MNCs or government infrastructure. According to the Cyber Security industry, more than a score of websites are attacked/defaced every day.
Hacker School brings you the most cherished Cyber Security Courses online or classroom training programs which will help you to secure your systems from the evils of unethical hackers. This best Ethical Hacking Course Online acts as the foundation stone in your career to be part of a security team at an organization. . We approach hacking concepts based on tools that are built into most of the InfoSec distributions of Unix/Linux. Kali Linux is one of the most commonly used distributions. It is an operating system based on the Debian distribution aimed for penetration testers and digital forensic experts.
Kali Linux provides users with easy access to a comprehensive and large collection of security-related tools. To take advantage of existing tools to perform attacks it is recommended to be familiar in using Linux operating systems. So, we cover linux fundamentals to make candidates cope up with the course contents. This course will also cover the networking basics that are required for candidates to understand the latest hacking tools and techniques. We provide a simulated environment to test and perform attacks on the identified vulnerabilities.

As an Ethical Hacker, you will learn to break into the systems or networks professionally, evaluate the network and report the vulnerabilities found to the owners, without performing any attack, data loss or data theft. Hacker School additionally teaches you all about the professional and legal aspects of this course. Whether you are a student with or without a computer science background or working professional in the security domain, this training lays the foundation of Cyber Security concepts which enable you to move ahead both in the field of Cyber Security research and profession.
Significance of this Course
• Hacker School provides you the most concurrent knowledge and skill set in the field of Cyber Security.

• You learn this ethical hacking course online by using the appropriate tools in a simulated environment.

• Our research in the field of Cyber Security domain covers the intricacies of Ethical Hacking techniques, in depth.

• Apart from the automated tools and vulnerability scanning software, we teach you to manually explore the Cyber Security concepts as part of your Course.

• All the course materials and tools provided are updated as per the requirement.
Course Modules:
Introduction to Ethical Hacking
Kali Linux Basics
Expertizing Anonymization
Proxies and VPN
Browsing Deep Web and Dark Web using Tor
Information Gathering
Network Scanning
Port Scanning
DNS Enumeration
Password Cracking
Vulnerability Identification
Introduction to Metasploit Framework
Hacking Windows Operating System using Metasploit
Hacking Linux Operating System using Metasploit
Privilege Escalation
Creating backdoors for Windows and Linux
Sniffing
Social Engineering
Denial of Service attack
Session Hijacking
Web Server Hacking
Web page defacement
Web Application Attacks
SQL Injection
WiFi Hacking
Mobile Hacking
IoT Hacking techniques
Cryptography Basics
Steganography
Firewall Configuration
Setting up an Intrusion Detection System
Honeypots