LEARN ANY COURSE FOR FREE IN YOUR OWN LANGUAGE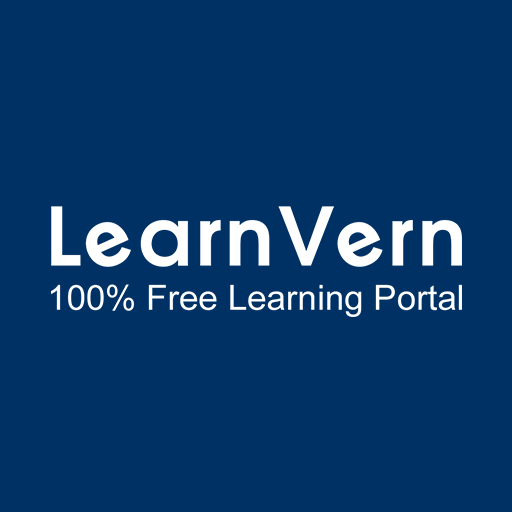 LearnVern is a training portal where anyone can learn any course in vernacular languages for free.
LearnVern
is a Free Learning portal for IT Programming Courses | Online Courses for PHP, Java, C++, Android, iOS, ... Receive a
Certificate
of Achievment
.
TOP Courses
In this Android App Development course we will walk you through important android concepts like wifi, telephony services, web services, camera, sensors, Bluetooth and multimedia. The course comprises of clear and competent content which will help develop simple applications from scratch. It is a step by step guide giving you the detailed knowledge of advanced Android topics like Sensors and Location based APIs.
Do take the quiz included in the course curriculum as it would help you track the knowledge learnt. We would also recommend that you do try out the examples on your own as it would help in better understanding of every topic being explained.
Google's mobile operating system Android, has captured the major share of the mobile development market.
2.Advanced Java Certification Training
advance Java Programming Course Tutorials
Advanced Java Certification Training Course at LearnVern covers all aspects for a candidate from migrating to creating web applications from "stand alone" applications created using Core Java programming. In other words, Advance Java Certification Training Course will help a candidate learn and become hands-on with all the API's available in the Java Enterprise Edition which largely consists of Servlet Programming, Web services, JSP and many other topics.
This Java course Online will also help learners to create Live Project in Java and Web applications in Java and get a thorough understanding of MVC architecture. Java is a very strong and secured programming language that has been popular and still has a rising demand in the industry. The topics covered in this course are Client/server Architecture in Java, J2EE Architecture, Helper Applications, MVC, Servlet Life cycle, Servlet API, Servlet config, WebApp Listner, Session Management, JSP, CRUD operations using servlets, JSTL and EL, Servlet Filter, Java Mail API, and many other hands-on critical concepts.
By the end of this course, each participant will have a clear understanding of the listed concepts above and will be able to create web applications in Java
3.Advanced AngularJS
Advanced AngularJS Tutorials Free
The Angular tutorial for beginners takes you step by step into building an Angular app from scratch and develops you into an Angular pro. This course includes everything you require to learn Angular from set up, Live project examples and cloud deployment. Unlike other online courses, you will find everything explained with perfect real-life examples. Thing AngularJS course includes important topics like Scope and Data Binding, Directives, Controller, Events, Routing, Services, Filters, Validation and a lot more taught with practical real-life examples and Industrial training.
Try this Free Angular Video Tutorials as you have nothing to lose and the best learning to be gained. So Enroll today and join millions of Learners on LearnVern who are learning for free.
Learn Angular and build top-notch Web apps with the free and downloadable Video Tutorials on LearnVern
4.Advanced PHP
Advanced PHP Tutorial In Hindi
The Advanced PHP Tutorial at LearnVern will help to extend your knowledge about Core PHP and help you become a Pro at PHP. With our Advanced Php Course, we introduce you to some of the major techniques required to make your code even more responsive and proficient. As you take your journey with this course you would be mastering yourselves in several important topics like Ajax, Javascript, OOPS, Json, Jquery, Session and XML.
Why learn

Advanced PHP

course?
Having mastered php language, it is highly essential to learn all techniques and methods that help you build in more versatile and interactive web applications. In order to keep pace with the advancements in the web technology it becomes indispensable that you enhance your skills to create more user friendly applications. With trending Internet marketing and high rise in more powerful websites IT companies preferred choice of hiring would be web developers equipped with advanced web development skills as compared to developers with simple php developing skills.